Congratulations to LL Owen Top Accelerated Readers! Robert King III is leading his 3rd Grade class and the LL Owen School with the overall top Accelerated Reader points. Carter Allen is leading his 2nd Grade class with the top 2nd grade Accelerated Reader Points.
Watson Chapel School District is hosting a Covid-19 vaccination clinic, along with ADH and Express RX Pharmacy. We will be administering the Pfizer vaccine to anyone in the community, five years of age and older that needs first, second, or the booster shot. We will have the influenza vaccine also, if you need it. Free Covid-19 test kits will also be available while they last. See the image below for the schedule!
We are celebrating our awesome school counselors for Counselors Appreciation Week. Our School Counselors are a vital part of our team and we are so fortunate to have these ladies working with our kids. Thank you for all you do.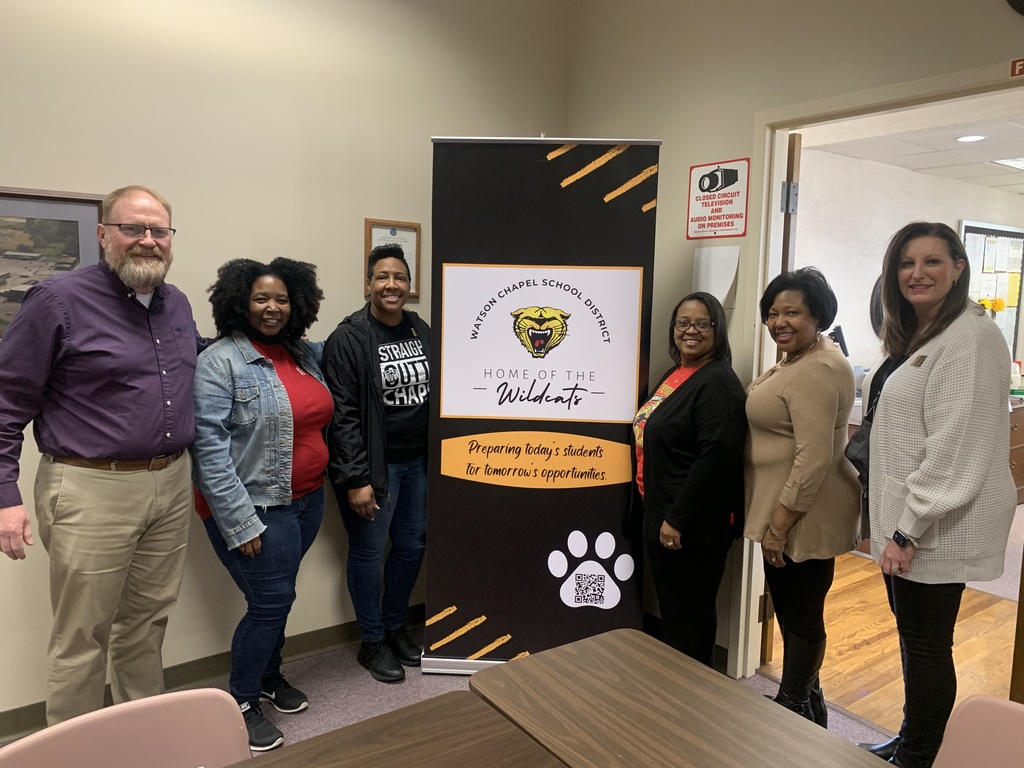 Pretty in Pink girls' wellness and empowerment symposium will be held for girls 10-12 grades from 10:45 am - 12:10 pm. See the attached flyer! Presented by WCHS alum Dr. Shaunte McFarland!
ACT Prep materials are now available via OnToCollege! This is an online ACT prep program that students and their families can access online. Please see the image attached for login information!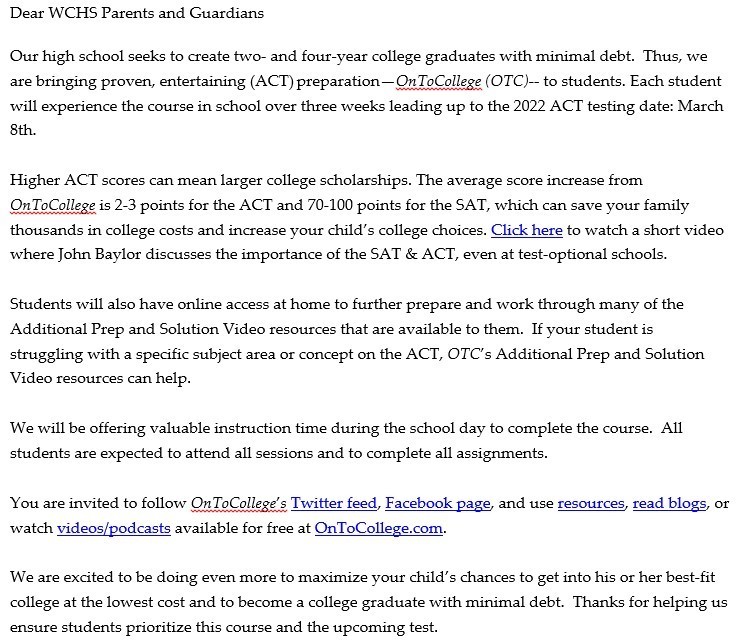 Students and Staff: Please take the following survey from the Arkansas State Senate Committee on Education about broadband internet in homes (
https://www.surveymonkey.com/r/JFSRYZH
). This is a very important tool for understanding current broadband access issues for our schools and students. If you have any questions please contact Louis McAlister, CEO, Broadband Development Group, LLC at 501-590-8206/
lou@bdg.link
.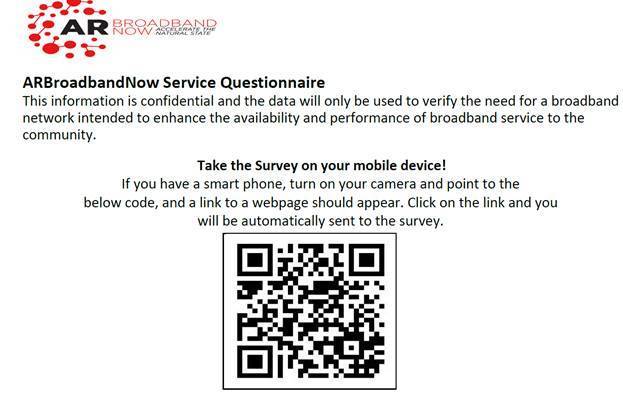 STAR Testing will take place onsite for 2nd and 3rd grade virtual students on Tuesday, February 8, 2022 at 8:30 AM at LL Owen Elementary. Parents will need to sign in on the STAR Test Sign-in Sheet and provide a telephone number. We will contact the parent on that number when testing ends. Please excuse the short notice, but this is the only day the Instructional Facilitator has available to complete the testing. If for some reason a student is unable to test tomorrow, we will do our best to work out another time.
Good Afternoon. Watson Chapel School District campuses will be closed tomorrow Friday , February 4th, 2022. The district will be using AMI day 2. Students should proceed with virtual learning. Stay warm and safe.
Due to impending inclement weather Watson Chapel School District will switch to virtual learning and take AMI day 1 for Thursday February 3rd, 2022. A decision for Friday, February 4th, 2022 will be made tomorrow. Stay safe and warm.
Congratulations to Edgewood's Students and Educators of the Month!
Edgewood Elementary students celebrated the 100th day of school! Check out the pictures below!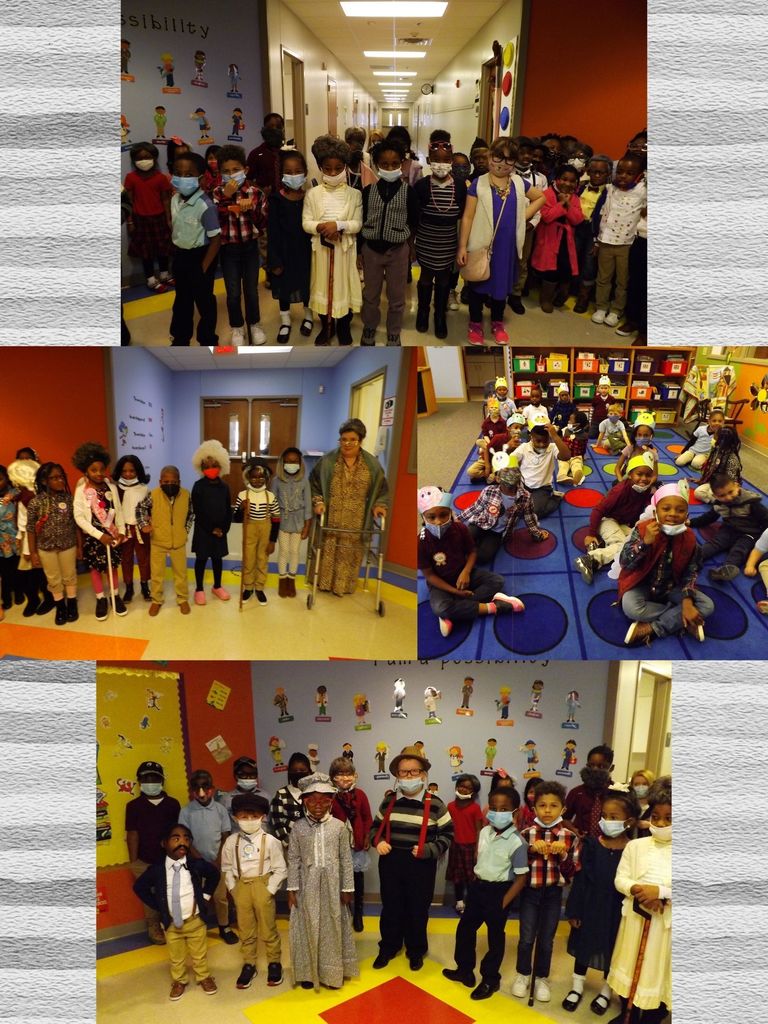 Congratulations to Keiren Minter for taking 1st place in the Educators Rising Job Interview!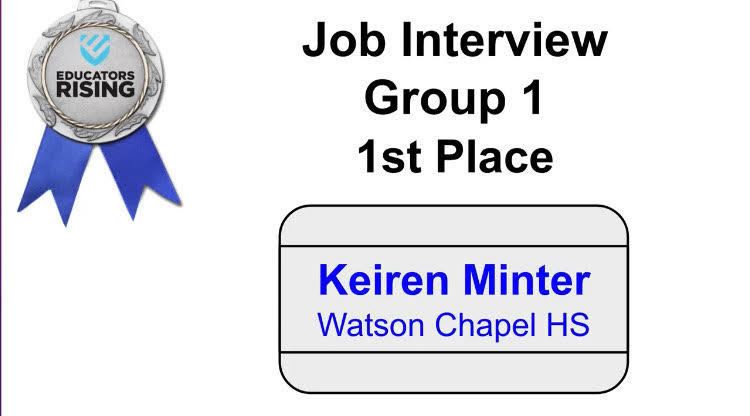 WCSD's first priority is the safety and security of its students, teachers, and staff. See the statement below from our superintendent.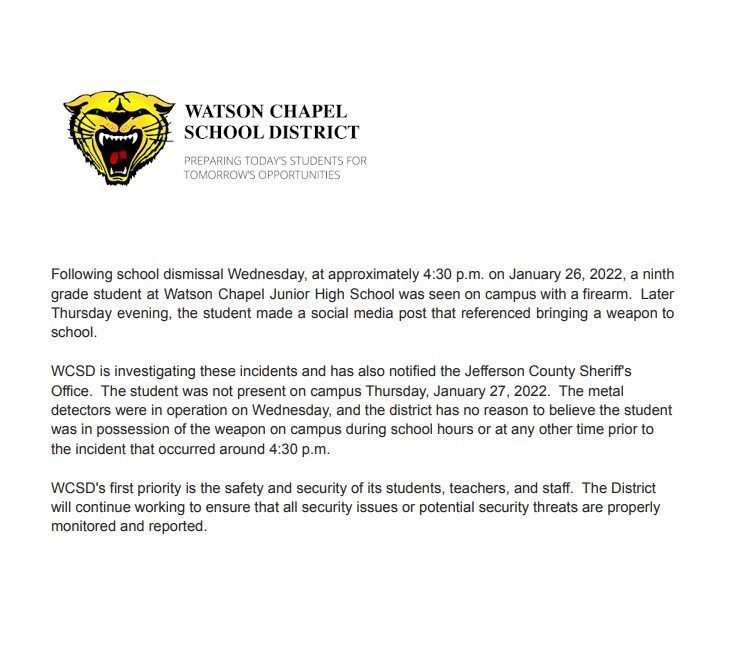 Father Figure Friday at WCJH & WCHS on Friday, January 28 from 7:30-8:30 am and 12:10-1:00 pm in the high school cafeteria! See flyer for more info!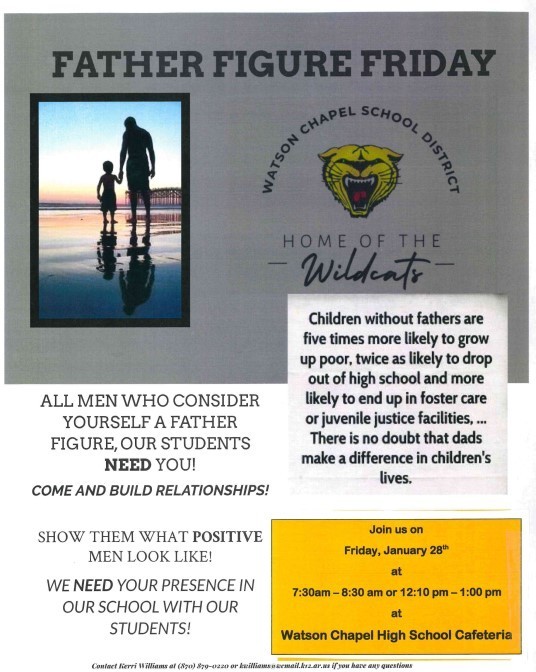 Top stars, best performances in Arkansas boys high school basketball By Steve Andrews @ scorebooklive.com Listed below are some of the top stars and best performances last week in Arkansas high school boys basketball: Antwon Emsweller, Watson Chapel The senior power forward dropped in a game-high 17 points and added 10 rebounds as the Wildcats toppled Crossett, 62-39.
Congrats to WCSD Choir Students! Congrats to WCSD Choir Students! Congrats to WCSD Choir Students!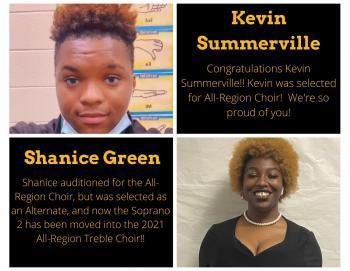 LL Owen Cafeteria Staff Celebrates Halloween! LL Owen Cafeteria Staff Celebrates Halloween! Our sweet cafeteria ladies at LL Owen Elementary dressed up on Friday, October 29 to spread some smiles to the staff and students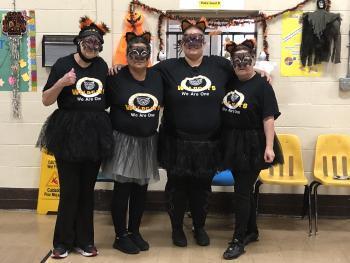 Edgewood Recognizes Teacher and Students of the Month Congratulations to the Teacher of the Month and Students of the Month from Edgewood Elementary School!
Super Smash Bros Tournament Winners Congratulations are in order to the winner of the Super Smash Bros Ultimate Tournament! Zaylin Brewer (3nd from left) and Jeremiah Cline (2nd from the left).