Watson Chapel School District has a strong relationship with the University of Arkansas at Pine Bluff. UAPB sponsors our top twenty academic banquet and many other programs. We value our our relationship with higher education and the life changing power of education pursuits.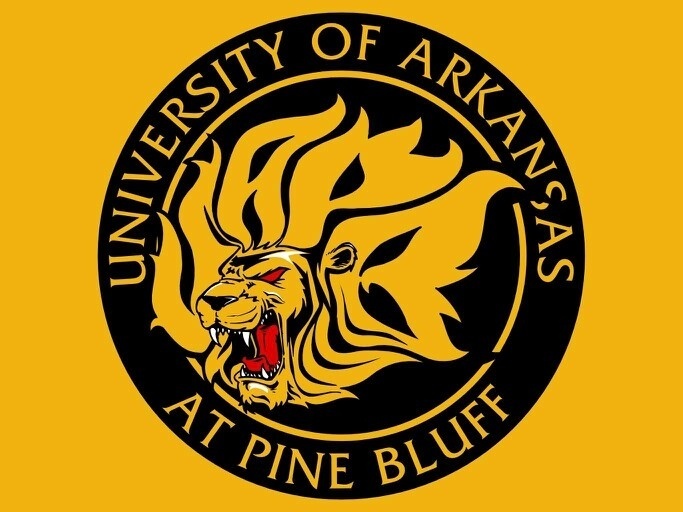 Thank you UAPB for hosting Our top 20 students in grades 9-10. These students are making a positive impact on our school and our community.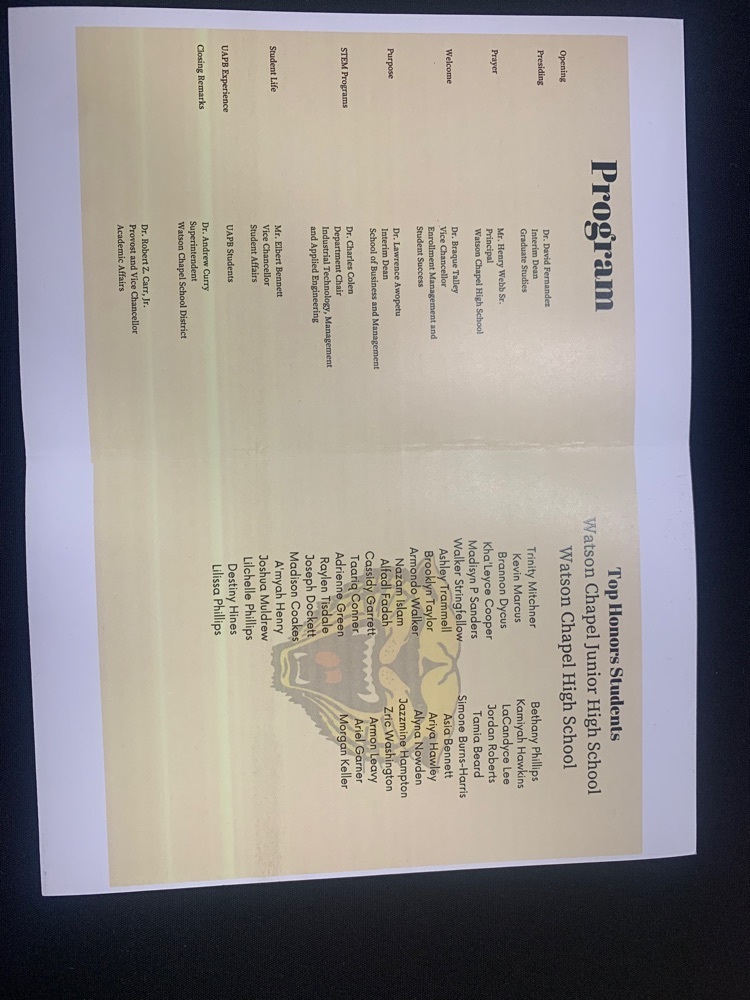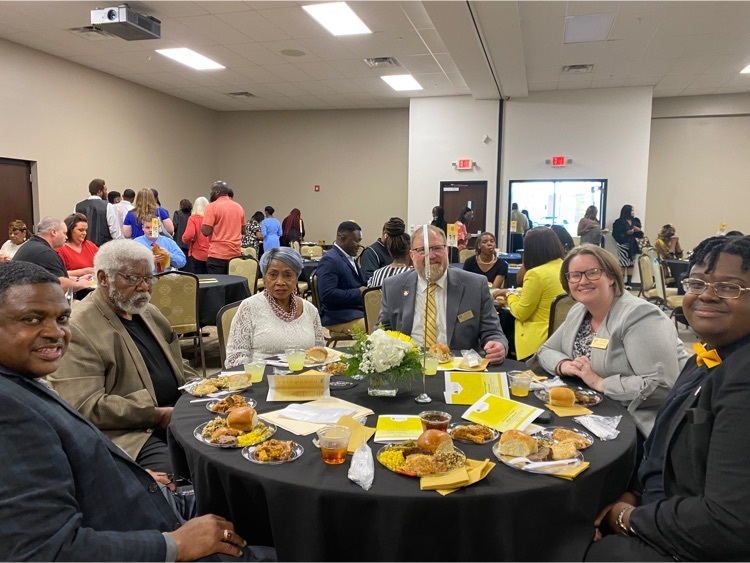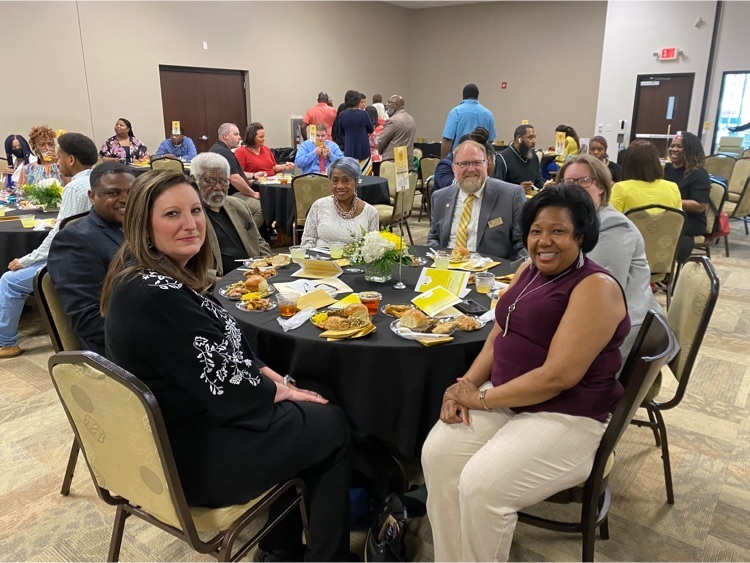 A big thank you goes out Watson Chapel Alumni Chris Hart and Central Moloney for giving Mr. Webb and Dr. Curry a tour of the facility today. We are committed to helping business and industry meet the challenges facing our community.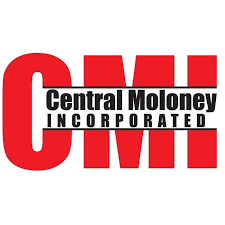 Watson Chapel has a strong partnership with Southeast Arkansas Community College. SEARK partnership provides career and technical training for our students. We appreciate our partners.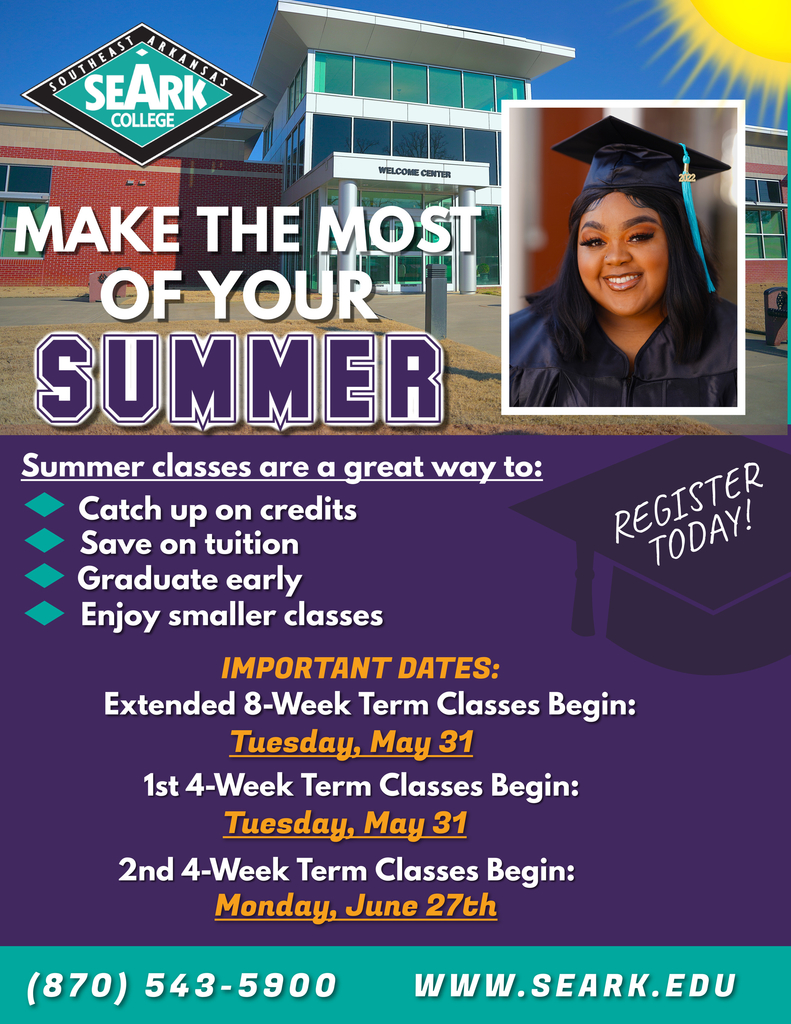 Today is National School Librarian Day & we have an awesome team here at Watson Chapel!! They do so much to help out our district as well as being a big help to their respective campuses & we appreciate them! So take a minute today or tomorrow and tell them thanks for the hard work they do! Alexia Williams - Edgewood Shelley Peyton - LL Owen Angela Billingsley - Coleman Susan Moser - JH Gerald Jeffers - HS
We are so proud of our Student Athletes. Congratulations to Antwon Emsweller who is going to Weather ford College and Christopher Fountain to SAU Tech. GO Cats.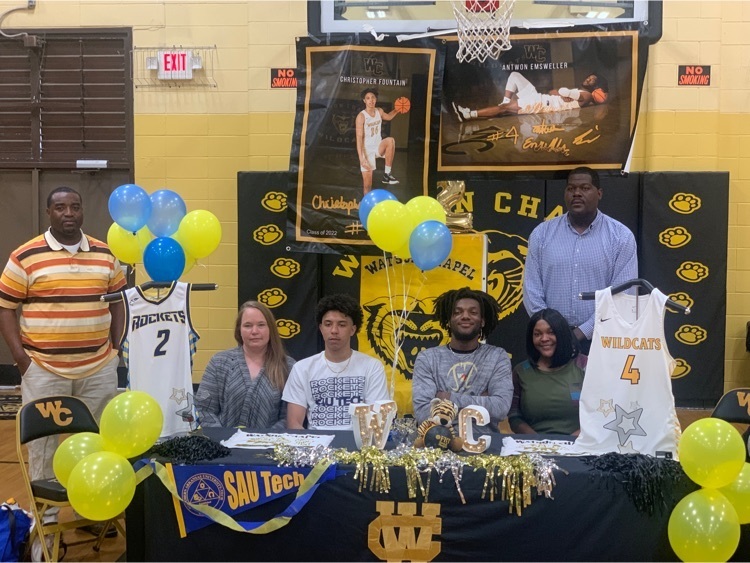 It's that time of the year!! Thank you to our maintenance guy for keeping our grounds looking their best.
Watson Chapel Father figure Friday starts this morning at 7:30 AM at the High School cafeteria. There will be a second session at noon today as well. Come out and make a difference in someone's life.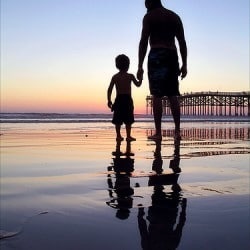 Thank you to the following employers that are attending our first career fair at Watson Chapel High School.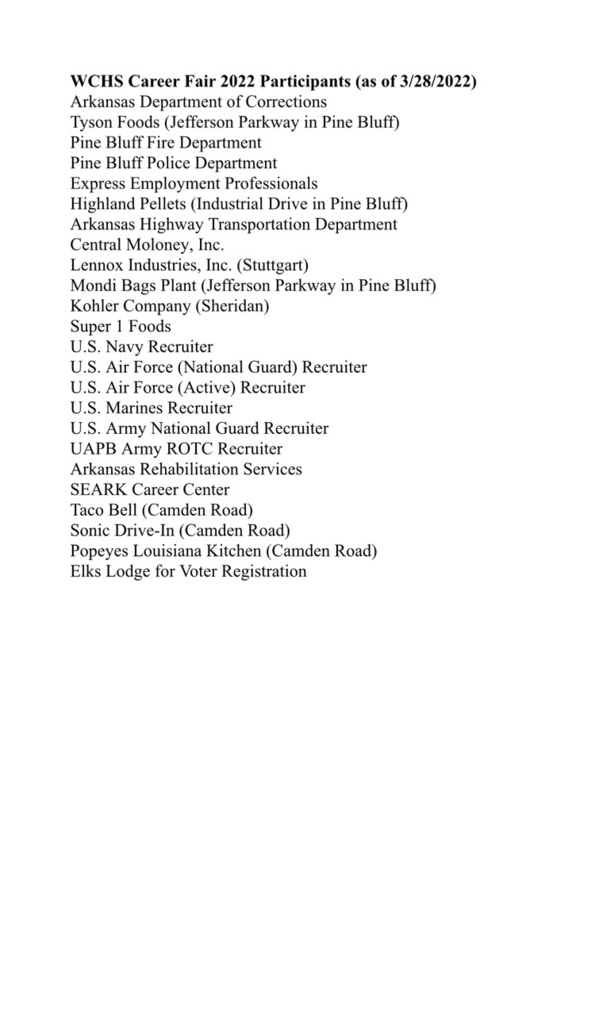 Watson Chapel high school is hosting a career fair today. We have over 25 employers today that are here and interviewing students. Thank you Carl Whimper our career coach for getting this event started. We are committed to doing what's best to help our students succeed.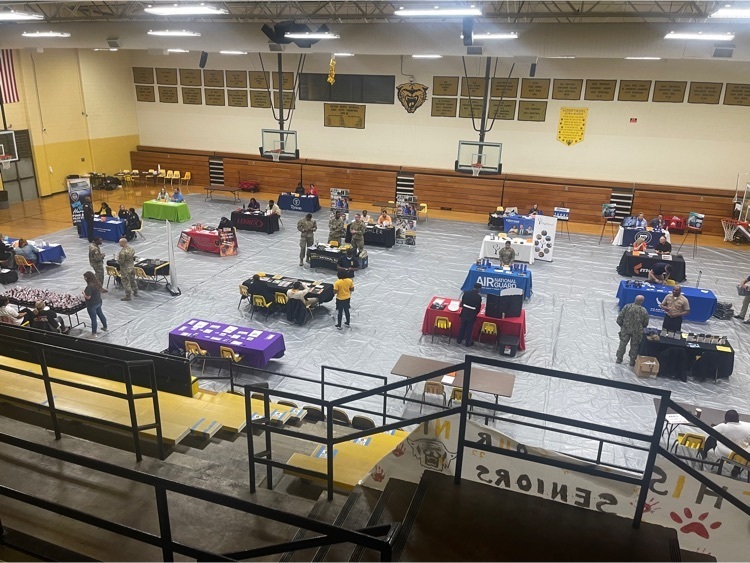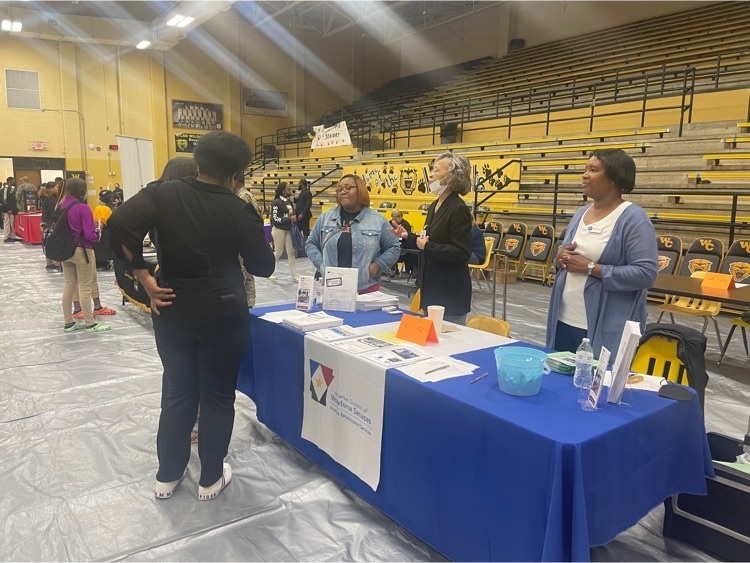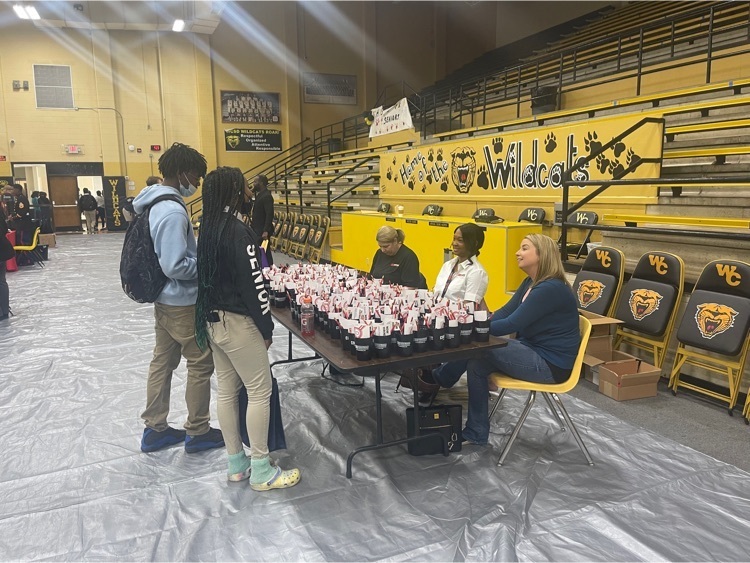 Kindergarten pre-registration will be held at Edgewood Elementary School on April 18-22 from 9 am - 2 pm! See flyer for required documents to bring.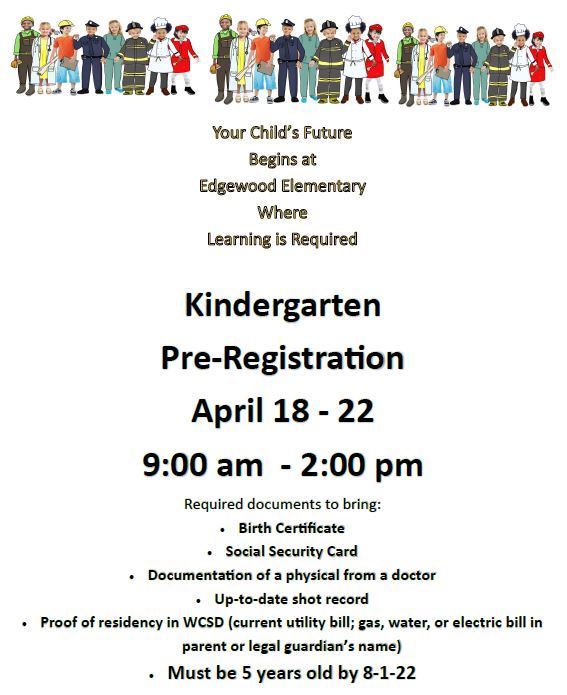 A mandatory parent meeting for football players will be held March 31. This meeting is for all parents who have players in grades 7-12.   See flyer for details. If you have any questions or concerns please email Coach Moody at
mmoody@wcmail.k12.ar.us
Congratulations!!!! On Saturday, March 19, members of Watson Chapel High School Choir participated in the 2022 Region 3 Solo and Ensemble Competition @ HSU in Arkadelphia, AR. Each Solo and Trio performance received a Division I Superior Performance Rating!!!! Our Students automatically qualify for State Solo and Ensemble Competition on April 9, at Bryant High School, in Bryant, AR! The entire Choir made State, and will perform at the State Choral Performance Assessment (CPA) at Bryant High on Friday, April 8 at 2:30 p.m Soloists Mon'tavion Haywood and Payton Thurman were both awarded medals. Trio l featured Autumn Cliff, Allahni Branch, and Freddie Savage. Trio ll featured Alyna Nowden, Brooklyn Little, and Shanice Green. A plaque is on the way! Your hard work pays off!!!! We are extremely proud of you all!!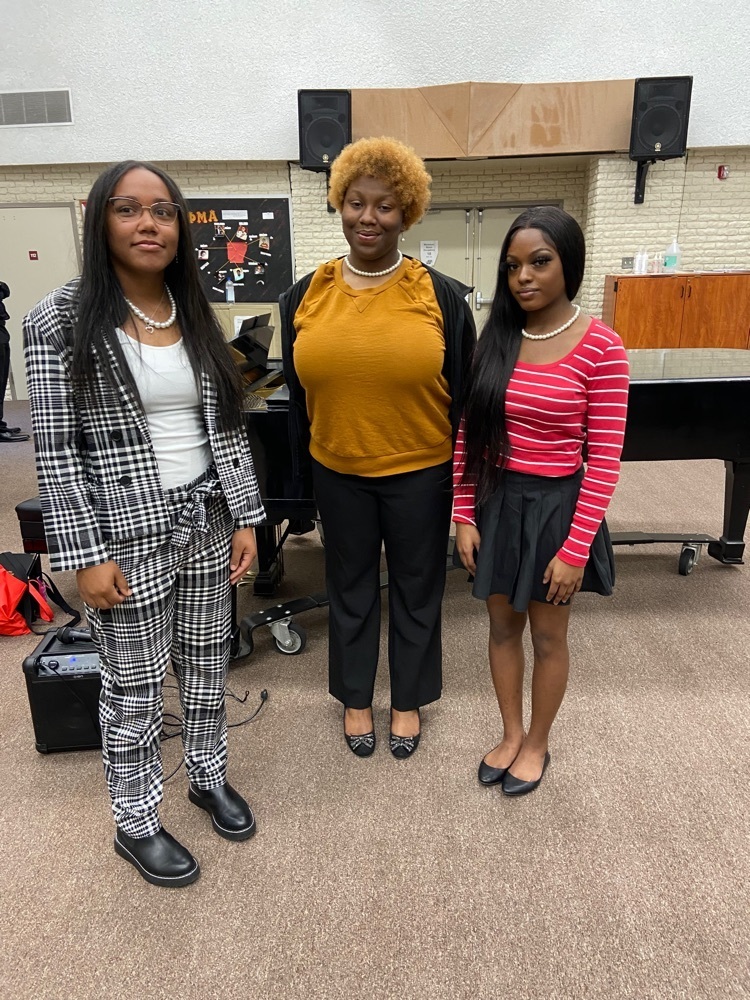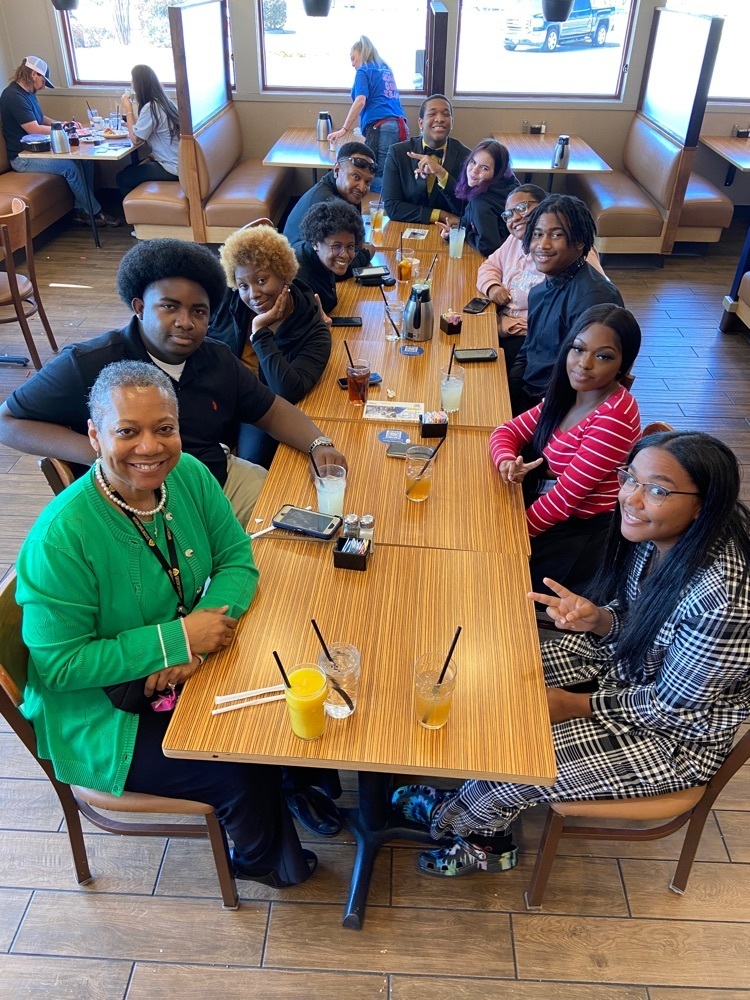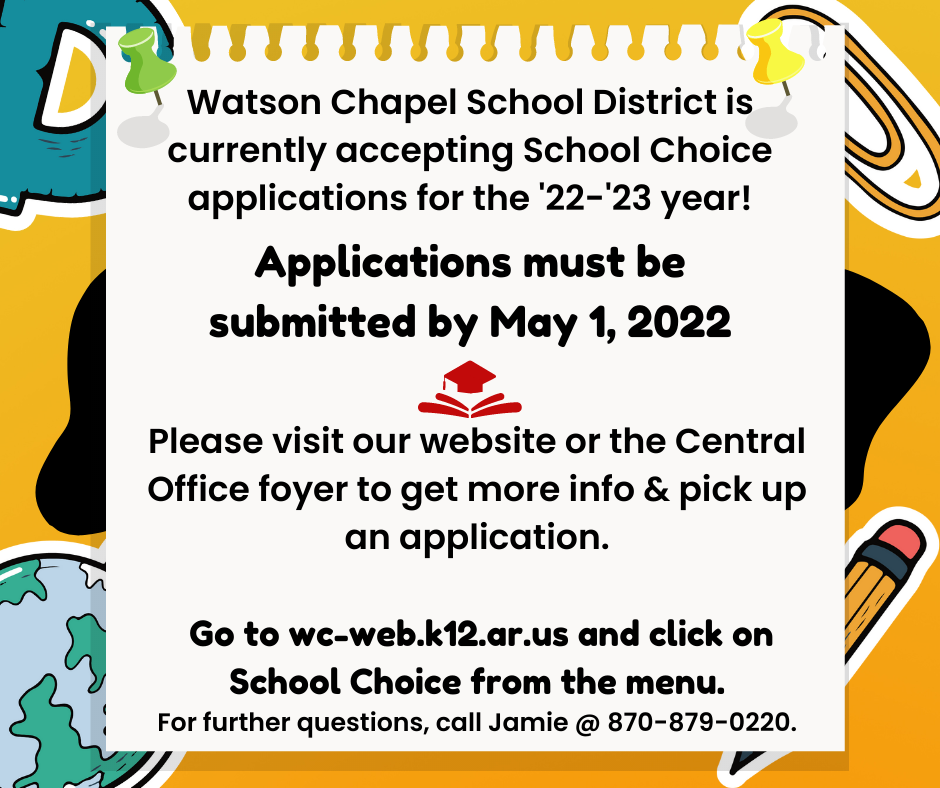 Watson Chapel has an excellent business office that keeps the bills paid on time and all our employees paid. These ladies work hard to make sure the process of education can happen every day. Thank you ladies for you hard work and dedication to Watson Chapel.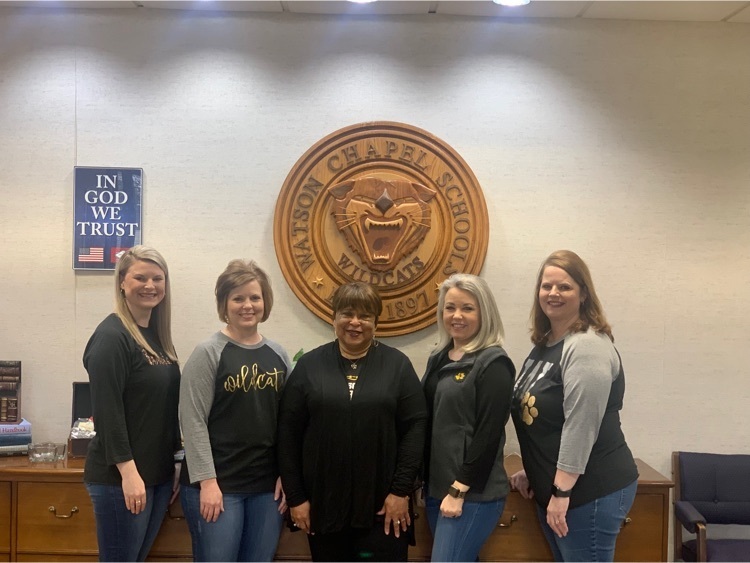 Congratulations Choir!!! Congratulations!!! The WCHS Choir performed at the Region 3 Choral Performance Assessment at Lakeside High School in Hot Springs. The Choir earned a Division Level 2 Excellent Rating Performance Rating with Recommendations for State!!! They earned a ll- Rating in Sight Reading. The judges said we sounded great. Hurray! The Choir is headed to State! The WCHS Band percussion ensemble was awesome too!!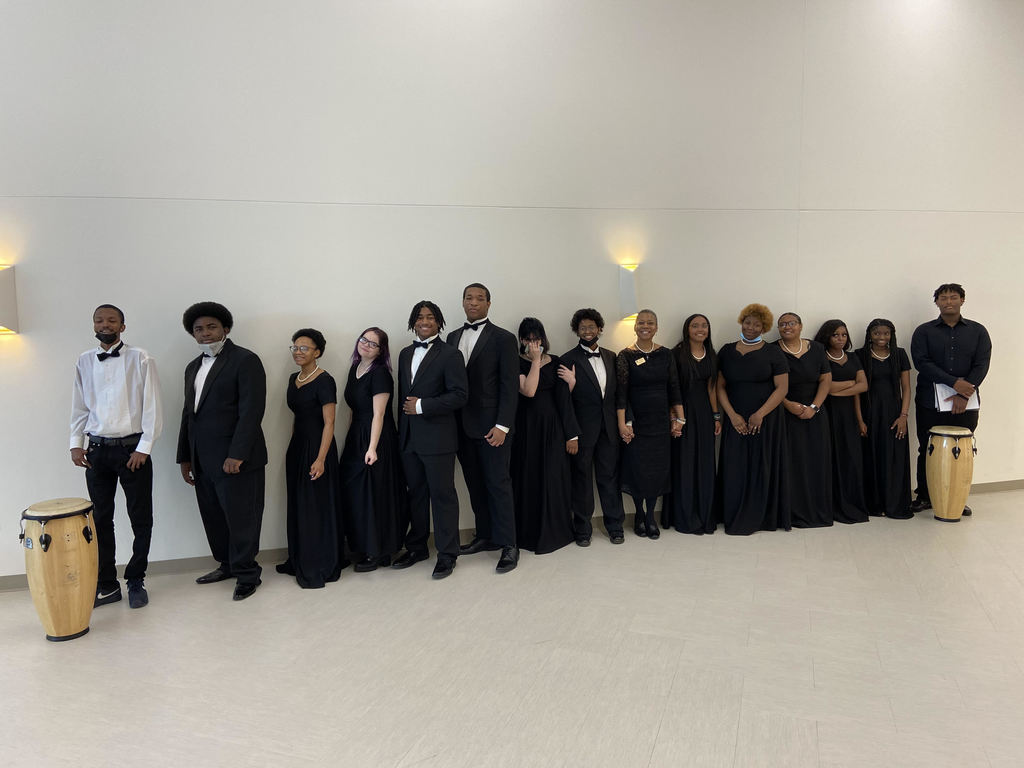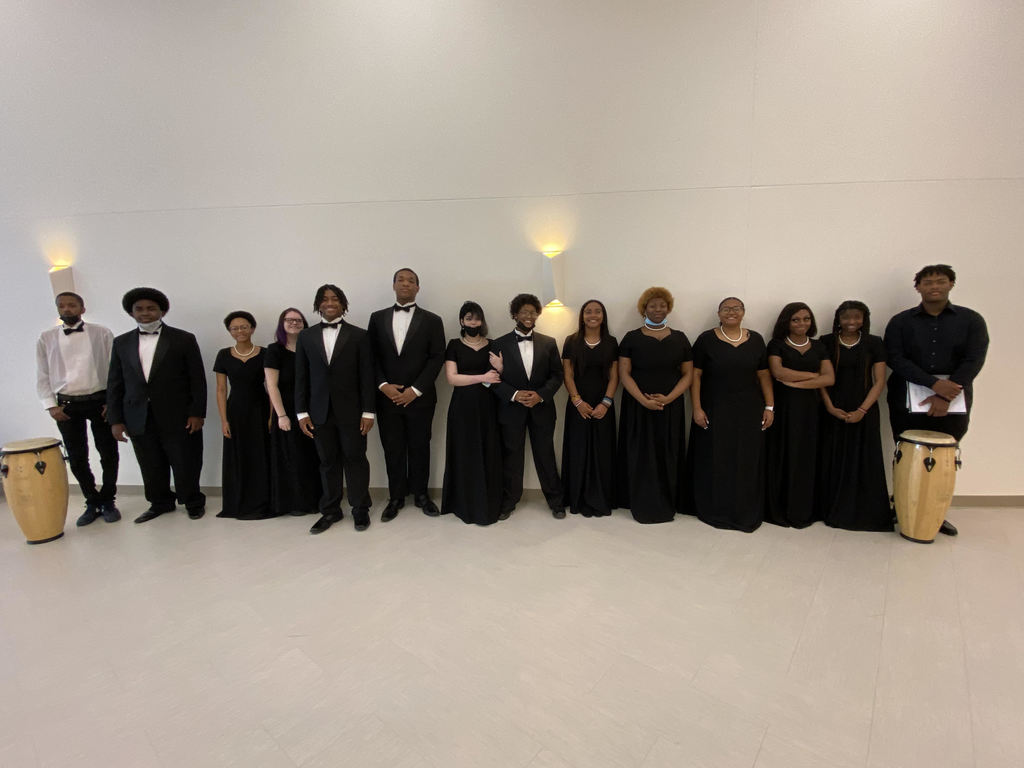 We are proud to announce that Watson Chapel High School will be holding a job fair in the Gymnasium on March 31st from 9:30-2:00pm with local employers. Staff will be helping students with resume and professional dress for this event. Thank you to our local employers that are making this connection.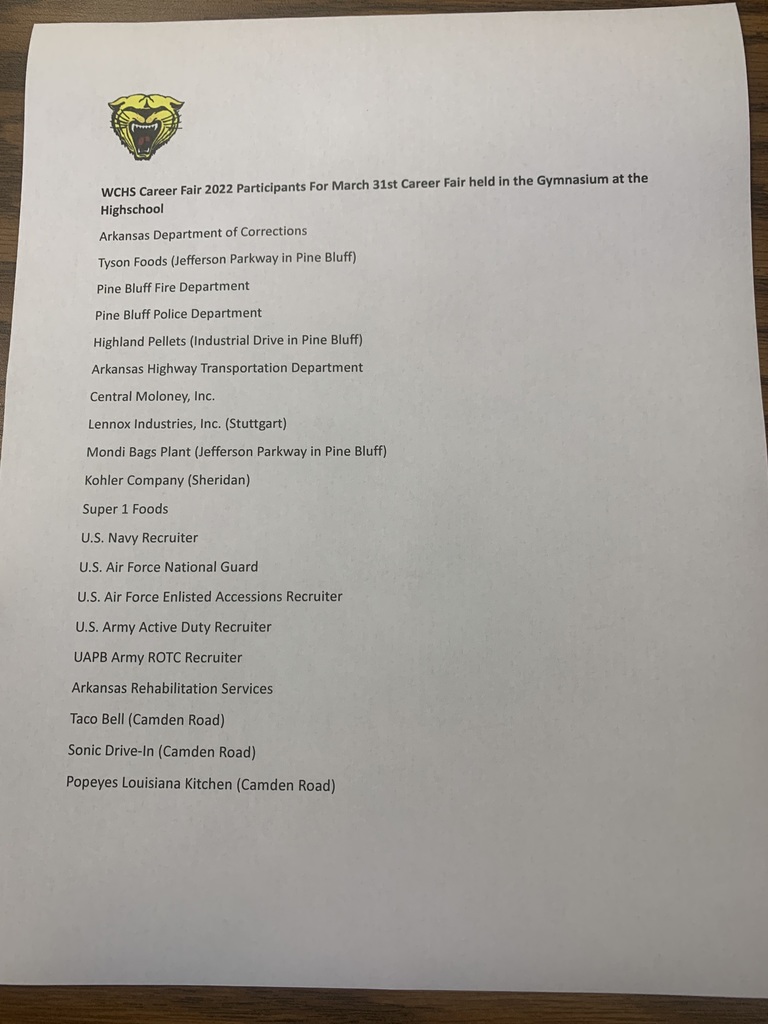 Watson Chapel School District congratulates the new Arkansas Educator Rising President, Keiren Minter. On Friday, March 11, 2022 in the evening, Keiren was announced as State President for Educators Rising for the State of Arkansas. Keiren is on his way to the State Conference in April of 2022 and the National Conference to compete as a National Representative in Washington DC in June of 2022.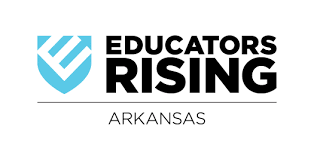 We are grateful and very appreciative of our cafeteria staff. Daily at 5 campuses they efficiently feed 2000 kids breakfast, lunch and snacks. Thank you